Here are just a few reasons that Deadline Funnel is used and promoted by marketers like James Schramko, Frank Kern, Andre Chaperon, Todd Brown, Jon Benson, David Siteman Garland, Perry Marshall, Ryan Lee, Jonathan Mizel, James Wedmore, Navid Moazzez, Melyssa Griffin, and thousands of entrepreneurs just like you:
1. Build real evergreen campaigns so each subscriber gets their own deadline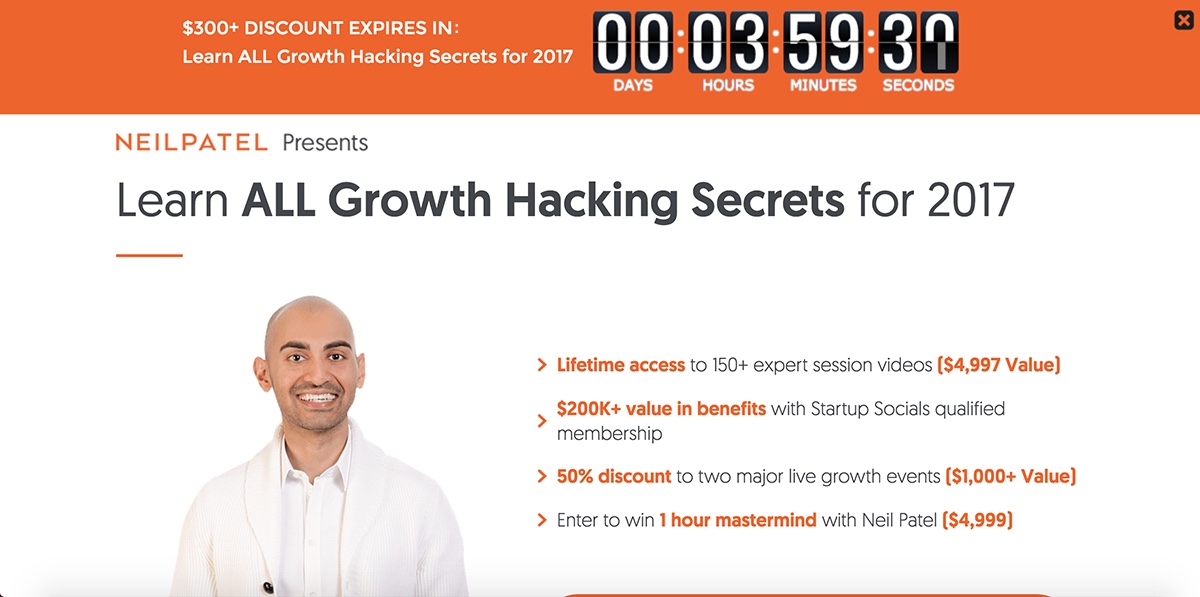 Evergreen means each of your subscribers get their own deadline.
One example of this happens to be one of the most popular campaigns you can create with Deadline Funnel - a "new subscriber discount."
You can set up the campaign with Deadline Funnel, your existing landing pages, and emails so that your leads have 7 days from when they opt in to access your special offer (maybe a discount on your product, or bonuses that go away if they don't purchase before the deadline).
Nothing's worse than when you give people a deadline and then they're still able to access the offer the next day. With Deadline Funnel, don't worry about that ever again, because when you say the offer is only valid for 7 days they won't be able to take advantage of it once the clock hits zero.